Figuring cost-to-print involves a lot of network logistics. If you're tasked with tracking and reducing these costs, it takes time to generate and analyze the information. We'll look at common practices for cost calculations and then I'll explain how the PrinterLogic SaaS (formerly PrinterCloud) print-management solution can help by providing detailed stats for all the printers on your network.
Printer purchasing and cost considerations
If you're buying a lot of printers at once, it may be easier to track costs by signing a lease agreement with the MFP provider. It's common to have a cost associated with the printer, toner, maintenance, and the paper purchased. The number of printers you have affects the total cost. The longer a printer stays in service, the more economical things are in the long run.
Some providers incentivize customers by including toner and maintenance with the purchase or lease of a printer. They will usually provide a cost per page printed that starts around 4.5 cents per B&W copy and 6.5 cents per color page.
If you buy printers without a reseller agreement—or have printers that don't have per-page costs associated with them—you can use the two formulas below to track cost per page printed. You will need to know the page yield of a printer cartridge, which is provided by the cartridge maker.
For monochrome or black and white printers, the cost formula could be as simple as:
(Black Cartridge Price / Page Yield) + paper cost = Total Cost Per Page


For color printers, you'll figure costs per cartridge color, and add that to the cost of the black cartridge:
((Color Cart Price / Pg Yield) x No. of Color Cartridges + (Black Cart Price / Pg Yield)) = Total Cost Per Page

PrinterLogic SaaS Solution
The PrinterLogic SaaS solution provides statistics that facilitate building cost templates for each of your printers. Tracked categories include:
Summary (includes B&W total, color total, duplex total, print-job costs)
By Week
By Hour
Application Usage
Job and Page Counts (total pages are organized by number of pages per print job)
Simplex vs. Duplex
Black & White vs. Color
Paper Size
User
Job Title (Active Directory based)
Manager (Active Directory based)
Department (Active Directory based)
Printer (printer utilization is shown by pages in a specified date range)
Folder
Records (a combination of the above criteria)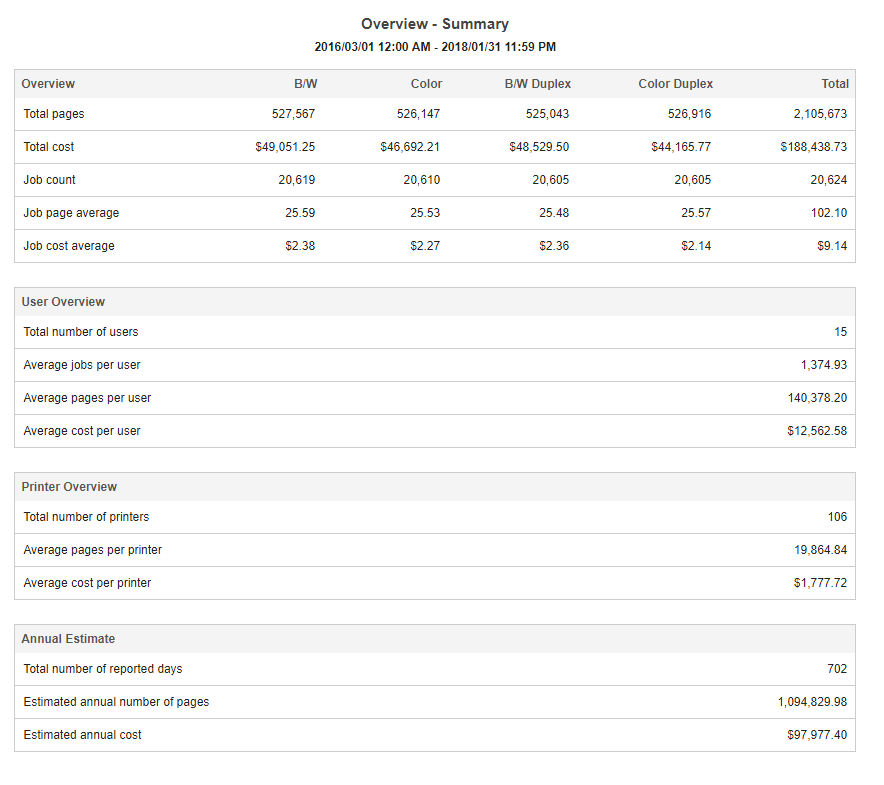 Figure 1: PrinterLogic SaaS can calculate cost based on printer templates.
To associate a cost-per-page to a printer, you can create a template in PrinterLogic SaaS's admin web page. Choose the paper size and its costs per B&W, Color, Simplex, and Duplex page, then associate that template with a particular printer. PrinterLogic SaaS will begin tracking the associated costs.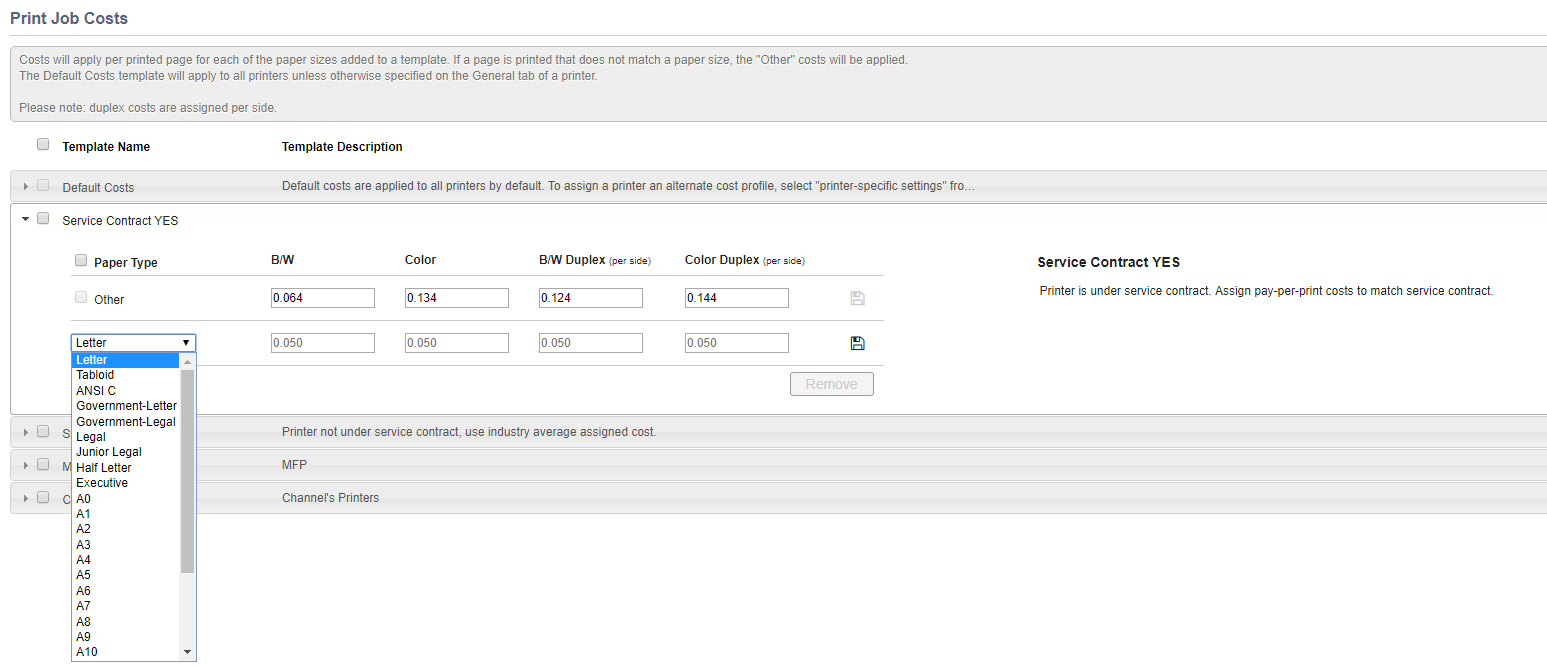 Figure 2: PrinterLogic SaaS's template menu covers common page sizes and preferences.
PrinterLogic SaaS can also manage print preference settings so you can enforce lower cost printer settings.
To experience all of PrinterLogic SaaS's features, go to www.printerlogic.com/printercloud and click "Start Trial." This gives you 30 days of free access so you can see how the solution provides IT administrators with the ability to eliminate print servers, centrally manage printer and driver deployments, and get reports on what you're spending on print consumables in today's SaaS environment.